Bandai Hyper Olympic Challenge 5 (1984, VFD, 4 AA Batteries, Model# 0200110)
A/C adapter- 6V DC, Center-pole positive.
If you've ever loved the Track & Field arcade game, you have to get this game! I was surprised at how much fun it was to play... :)
There are 4 games in the Hyper-Olympic line: One large VFD game called Hyper Olympic Challenge 5 which incorporates all the games (running, throwing and jumping), and 3 small LCD games that each feature one event: Hyper Olympic Jumping Type, Hyper Olympic Running Type and Hyper Olympic Throwing Type. These are all based on Konami's Track & Field arcade game. Radio Shack released at least one of the LCD games in the US as Track Star (Running Type). The LCD games were also released by Bandai with the Track & Field name on them (same model #s) (perhaps this was a European release): Track & Field Running Type and Track & Field Throwing Type are listed on the website (haven't seen T&F Jumping type yet).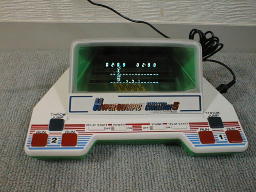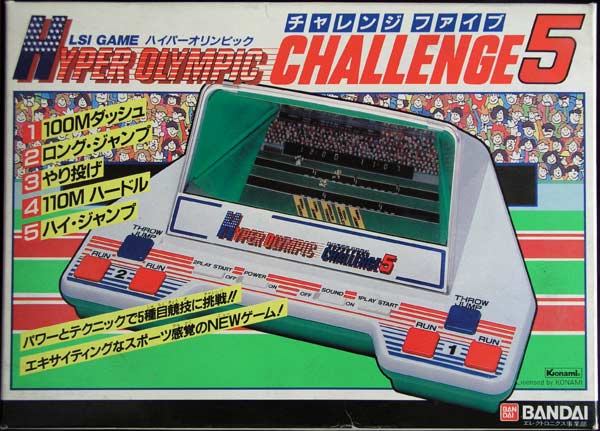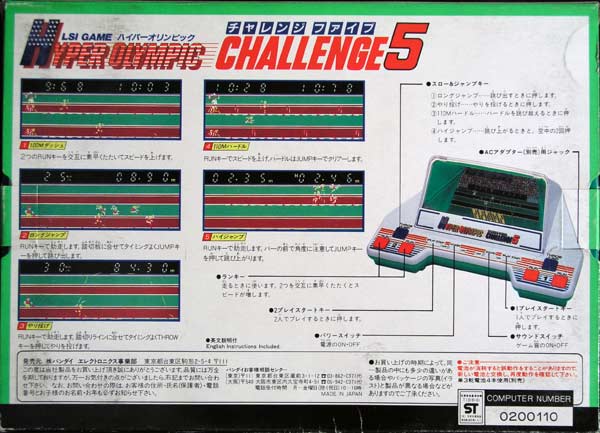 Do I have this? Yes, boxed (new).